New Feature Alert - Zone redundant storage (ZRS) for Azure Disk Storage and Azure Storage Accounts
@20aman Sep 20, 2021
---
With Availability Zones there is a new way for the data to be made redundant as well in a zone-aware deployment. This is known as "Zone Redundant Storage" or ZRS. This option replicates the data across different availability zones and therefore protects you against the datacenter level failures. It is highly recommended for the architecture involving highly available (HA) design/solution.
ZRS for Managed Disks
ZRS as an option for the managed disk is the new feature that has just been introduced.
Note that this option is available for:
Azure Premium SSDs
Standard SSDs
At the time of writing of this post, this option is only available for the below regions:
West Europe
North Europe
West US 2
France Central
When you will try to create a new managed disk, while selecting the disk size, you can modify its redundancy option. If you are using one of the region mentioned above, you will view "Zone-redundant storage" as the option for the disk SKU. You will have the option to select either premium SSD or Standard SSD only.
ZRS and GZRS options for Storage Accounts
For the Storage Accounts, this feature is more widely available across various regions. This feature has been available for some time now for the storage accounts.
When creating new storage accounts, you can select ZRS and GZRS for the storage account data redundancy. These stand for:
ZRS - Zone-redundant storage - data is replicated across different zones.
GZRS - Geo-zone-redundant storage - this is a mix of GRS and ZRS. In addition to data being replicated across zones, it is also replicated across different geo regions.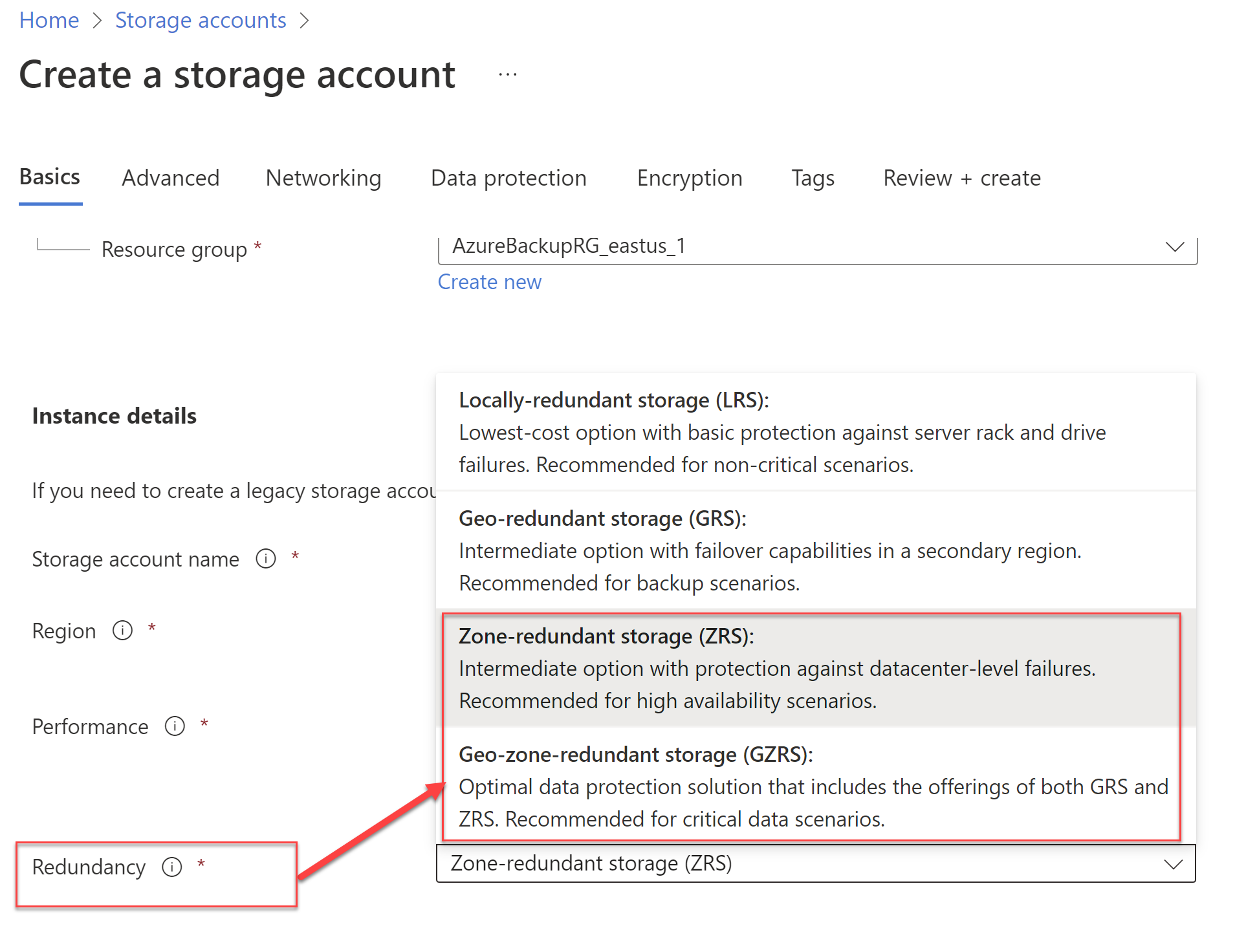 Biggest Advantages
There are lots of advantages to leveraging ZRS storage redundancy in your solutions. The big ones include:
If a virtual machine becomes unavailable in an affected zone, you can continue to work with the disk by mounting it to a virtual machine in a different zone.
You can also use the ZRS option with shared disks to provide improved availability for clustered or distributed applications E.g. SQL FCI, SAP ASCS/SCS, or GFS2.
References: