Auditing of Microsoft operations in an Azure SQL Database
@20aman Mar 04, 2021
---
Microsoft has added the capability to audit the actions of Microsoft support engineers when helping you to troubleshoot issues related to your Azure SQL Databases. This option is easy to configure and is available with the auditing capabilities of the Azure SQL Database from the Server level auditing.
To configure this, navigate to the Azure SQL Database and click on the "Auditing" option under the security settings. In the right pane, select the "View server settings".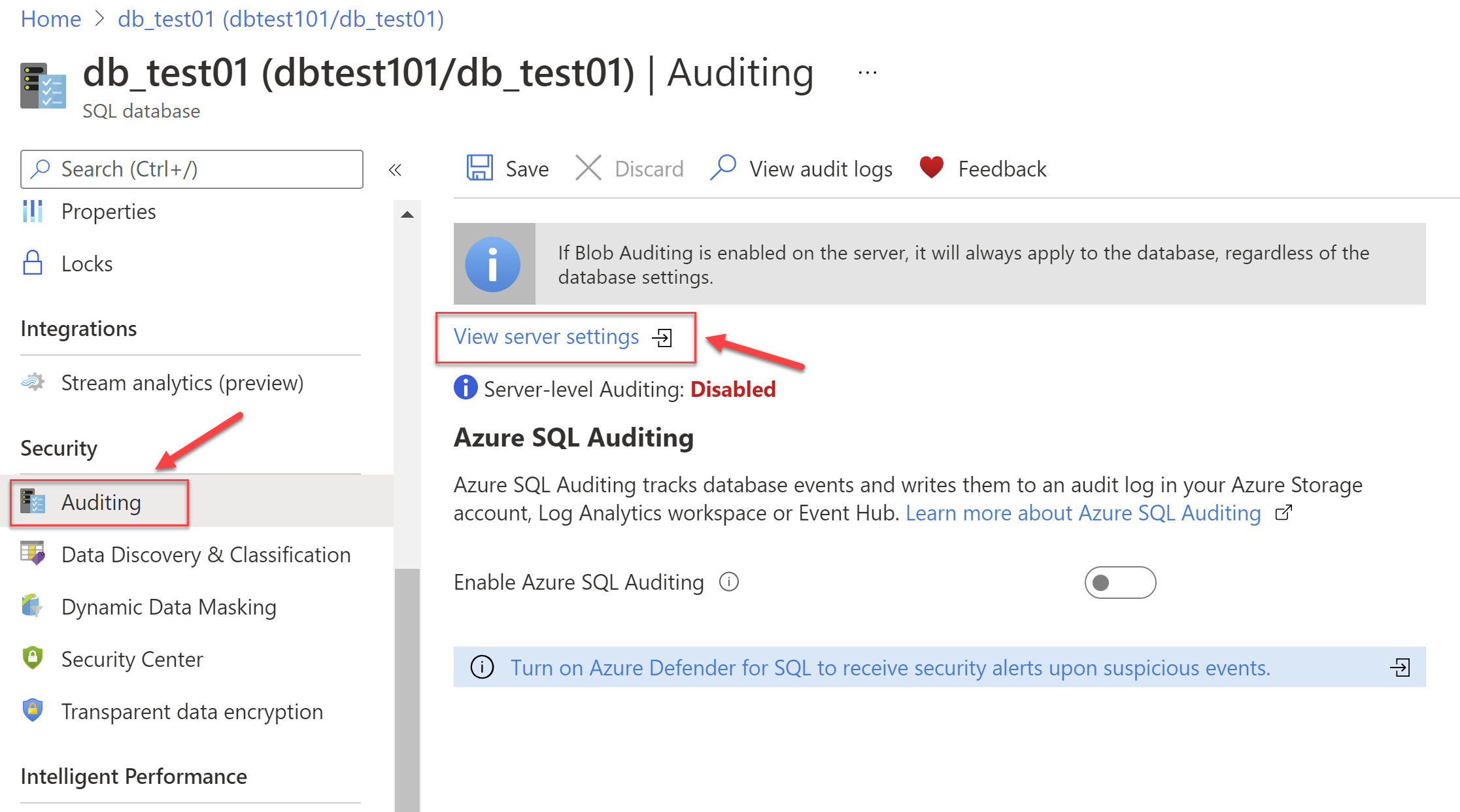 In the server level auditing settings, toggle the setting for "Enable Auditing of Microsoft support operations" to audit all the activities done by the Microsoft support. You can select the target of the audit logs as either one or many selections from the below:
Storage
Log Analytics
Event Hub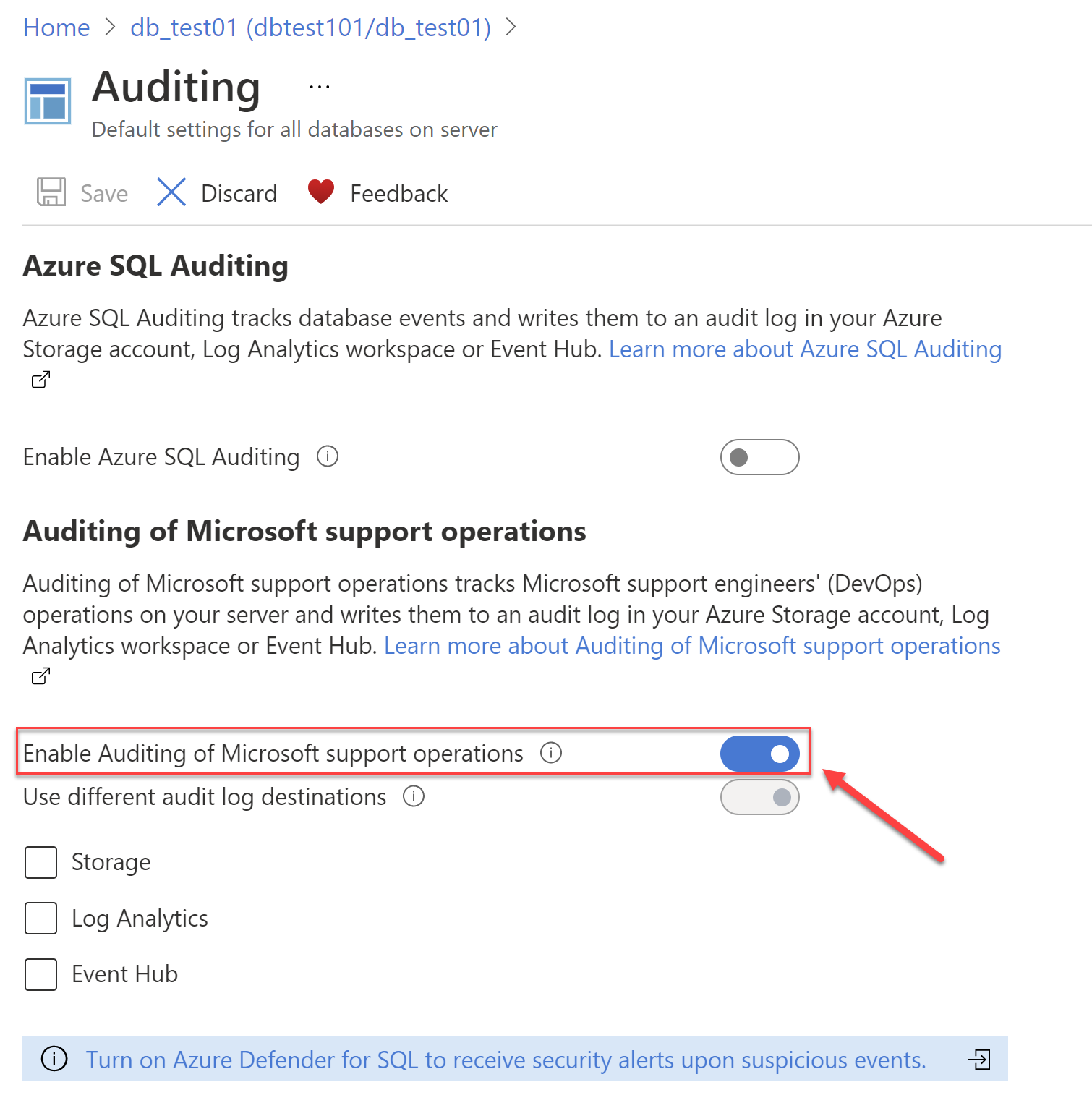 This strengthens the security posture even further for your SQL Databases.