Azure for AWS professionals - Storage - Azure - 06 Geo Replication on Storage accounts
@20aman Jan 21, 2020
---
Note that this post is a part of the series. You can view all posts in this series here: Azure for AWS professionals - Index
Based on the replication strategy selected on your storage accounts, you can leverage the geo-replication option to restore your storage accounts to a secondary location. Azure Storage replication copies your data so that it is protected from transient hardware failures, network or power outages, and natural disasters. If an outage renders the primary endpoint unavailable, then you can initiate a failover to the secondary endpoint to rapidly restore write access to your data.
You can access this option by navigating to your storage account and clicking on the "Geo-replication" option.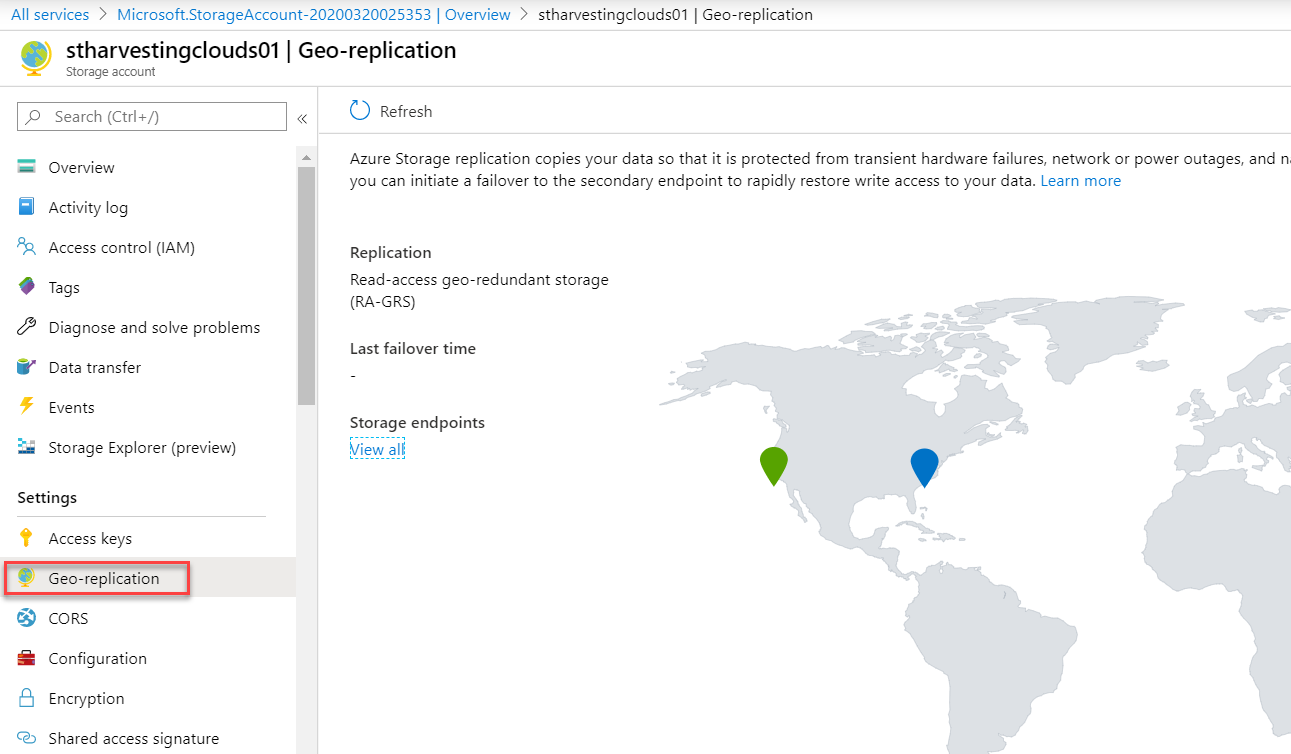 This option shows you the replication you selected for your storage account while creating it. By clicking on the Storage endpoints option, you can see what the endpoints will look like if you failover to the secondary region. You copy and can keep these handy to update your application using these endpoints.
Scroll down to view the primary and secondary regions and the button to prepare for the failover.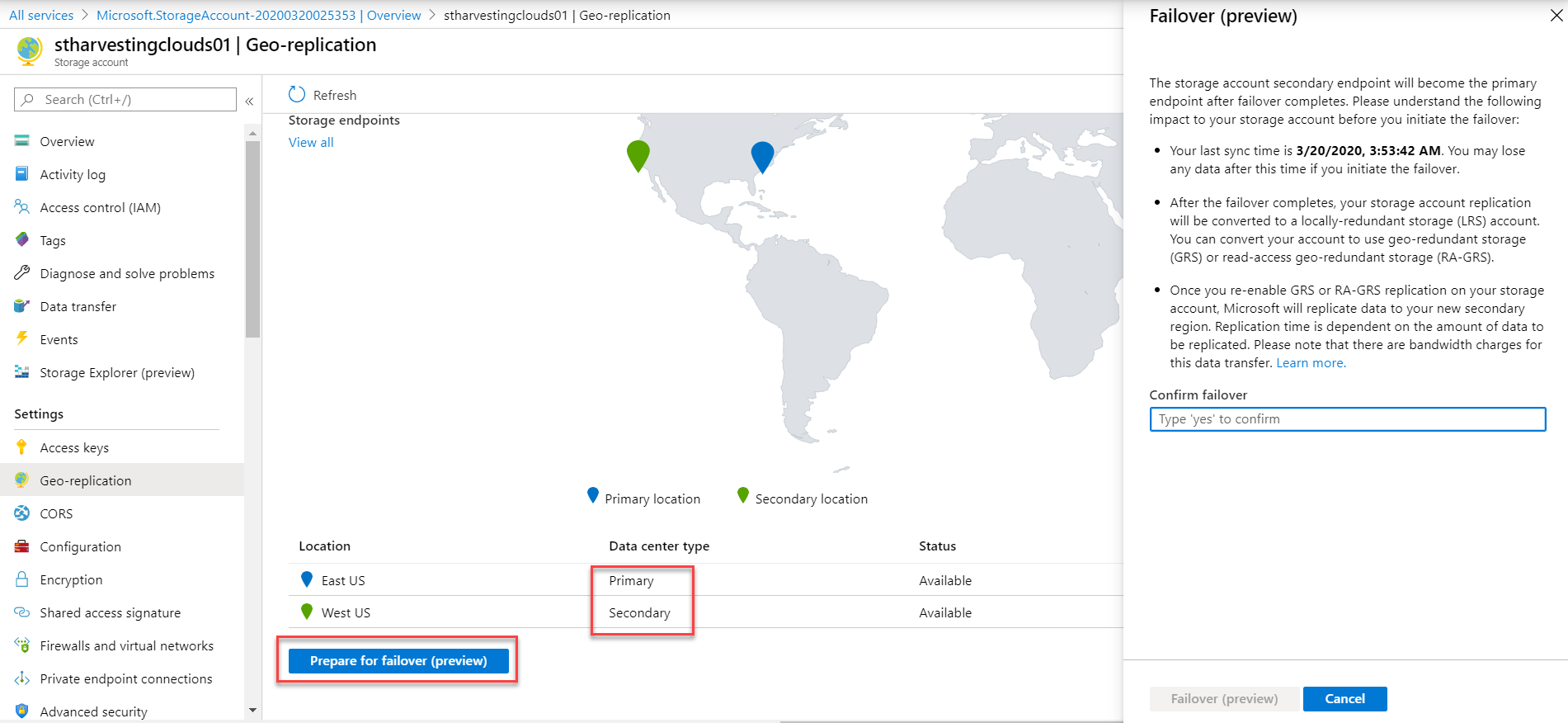 When you click on this button, a new popup will open and will give you the option to failover. The secondary region will become primary when you do.
This option is very useful to perform any disaster recovery if there are any issues in your primary region.
For more information click here: Disaster recovery and account failover