Azure for AWS professionals - Virtual Machines vs EC2 instances - 09 - Backing up EC2 instances Part 3
@20aman Jun 09, 2019
---
Note that this post is a part of the series. You can view all posts in this series here: Azure for AWS professionals - Index
In this post, we will see how to create an on-demand backup. This type of backup is typically needed when you want to perform a critical operation and this can impact the functionality of the instance. Therefore, prior to performing such an operation, you want to ensure that you have the latest backup of the instance.
You access the option to create the on-demand backup by navigating to the AWS Backup service and then selecting the "Protected resources". You will see the button for creating the on-demand backup here.

In the wizard to create the on-demand backup, you provide the resource for which you want to create the on-demand backup. You can trigger the backup rightaway or delay the start by specifying a backup window. You can also set the expiration of the backup under Lifecycle. You can select an existing vault or create a new one.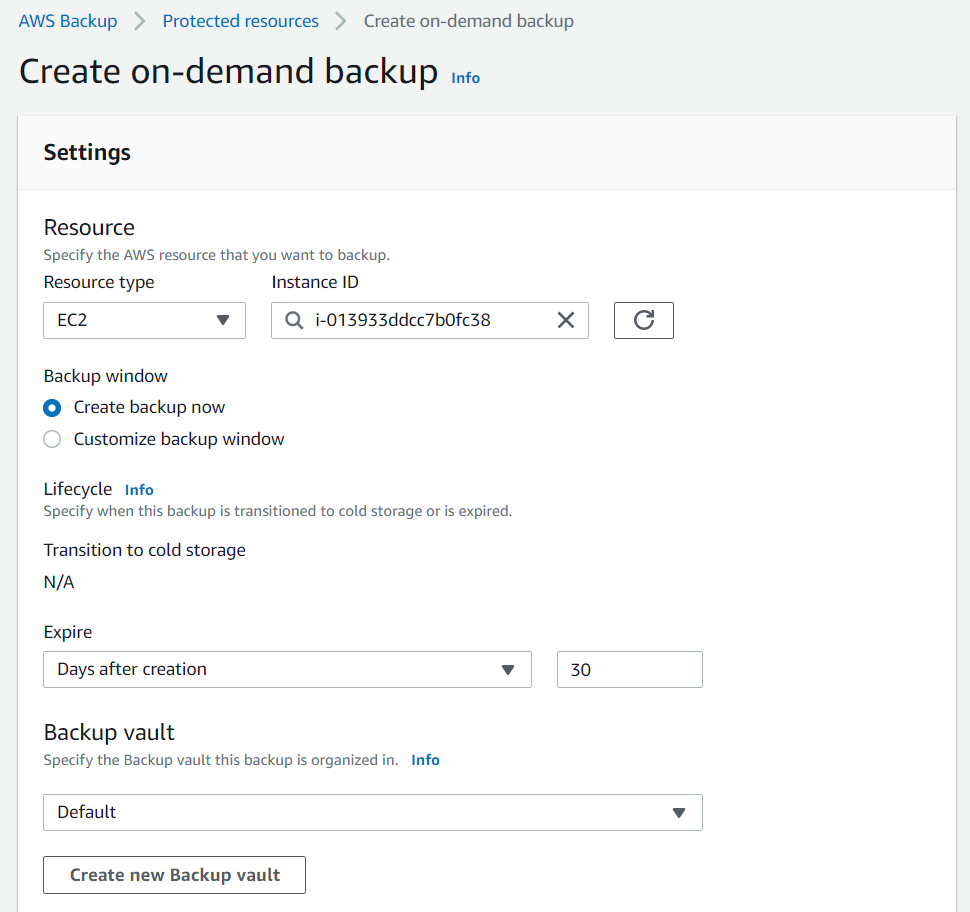 Finally, you select the IAM role that backup service will use to impersonate while creating the recovery point. Optionally you can also create and apply Tags.

For more information please check this link: AWS Backup