Windows Admin Center in the Azure portal - 6 Various Tools - Part 1
@20aman Mar 03, 2022
---
This blog is a part of the Windows Admin Center in the Azure portal series. You can find the Index of this series here: Windows Admin Center in the Azure portal.
In the previous post, we looked at various sections of the Windows Admin Center. In this post, we will explore the different tools present in it. These tools are what provide server management functionality. Without waiting let's jump right into it.
1. Certificates
The certificates section allows you to review and manage the certificates on the VM. It shows you how many have expired and how many are healthy. It also allows you to view various certificates and to import certificates into a particular store. You can also view certificate-related events.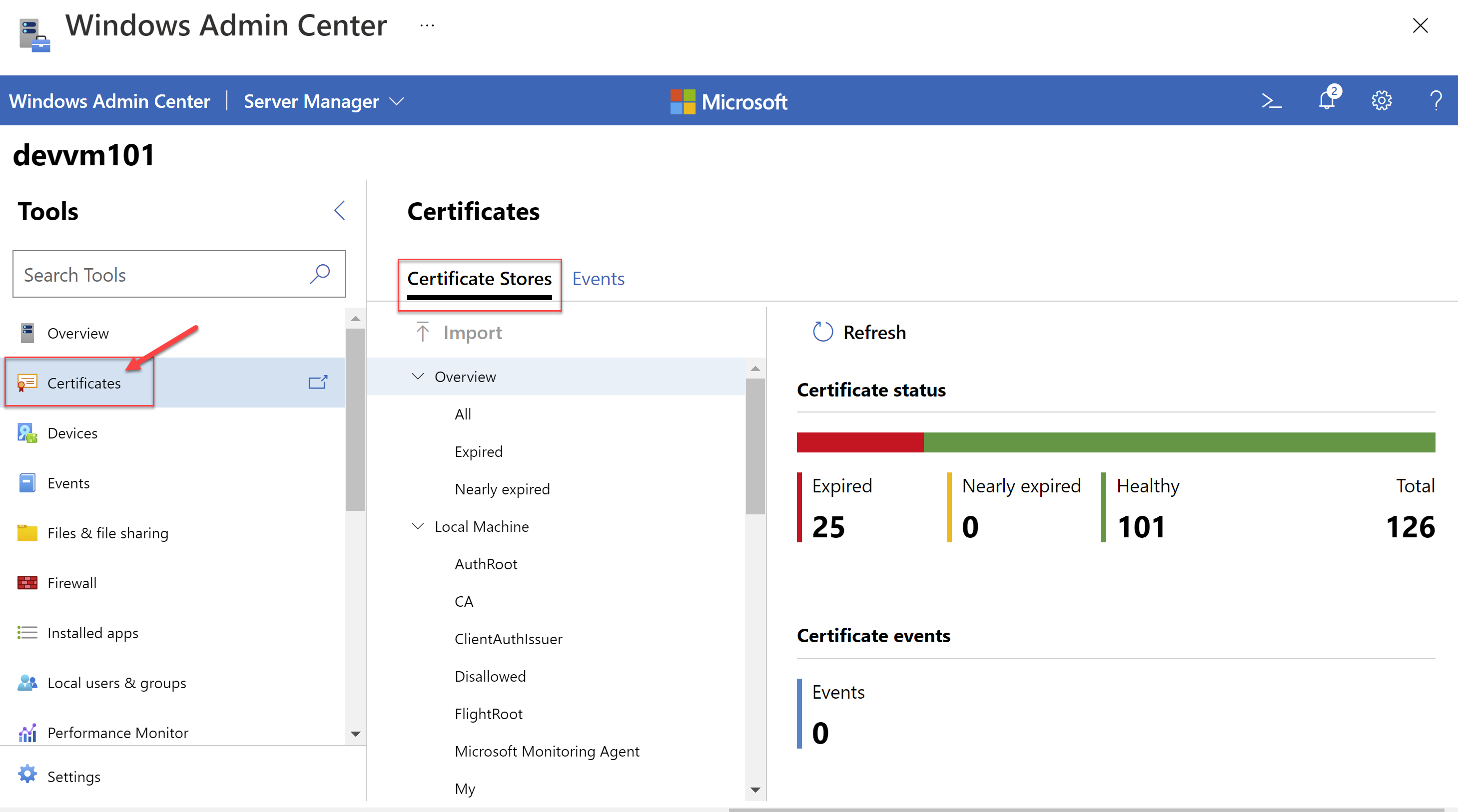 2. Devices
The devices tool is basically your "Device Manager". It lets you view and enable or disable devices. It also lets you update the driver for the selected device. You can view details regarding each device and it's driver e.g. driver date and version, etc.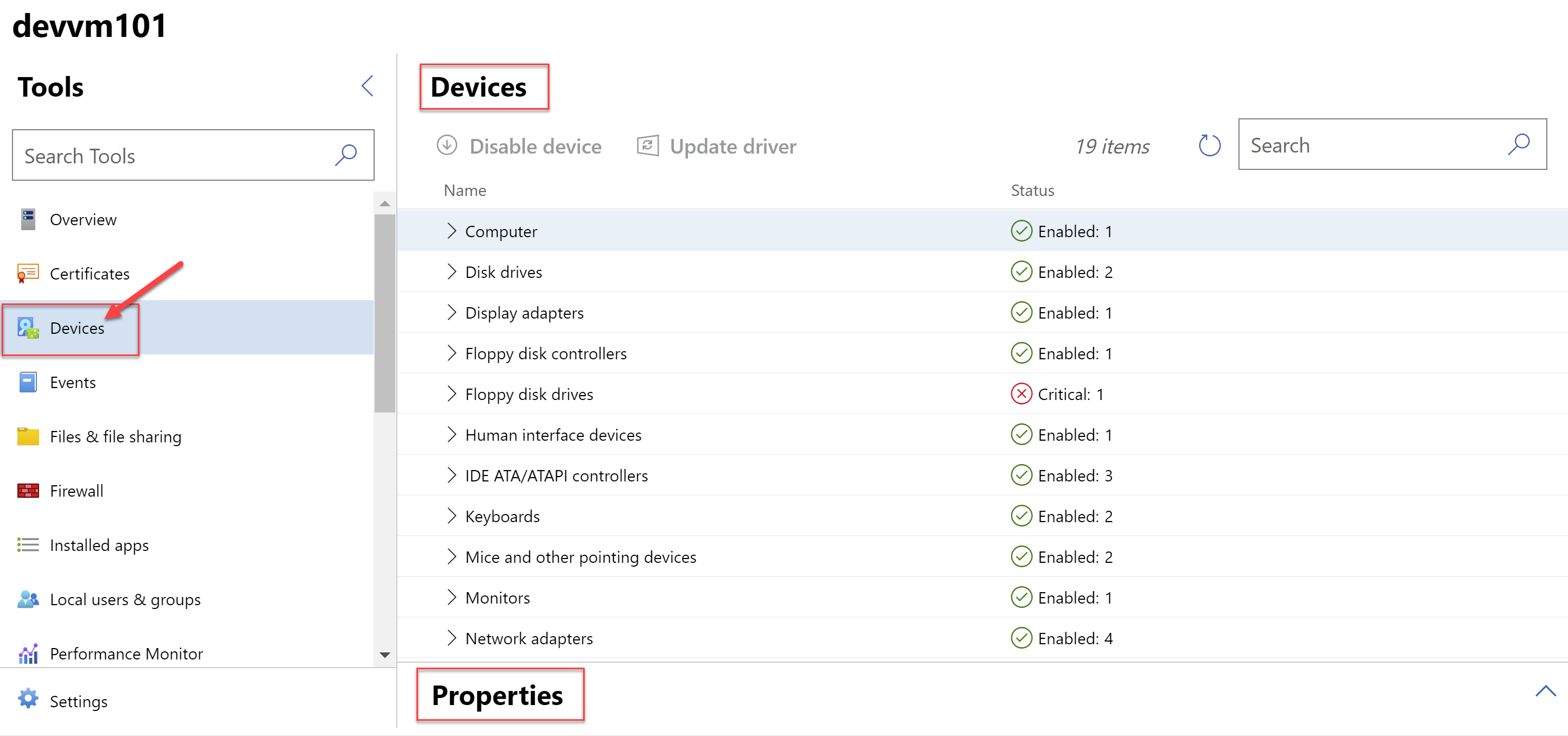 3. Events
The events tool is essentially your "event viewer". It lets you view the following types of events:
Administrative logs
Windows logs
Applications and services logs
You can also export or clear the logs from here as well.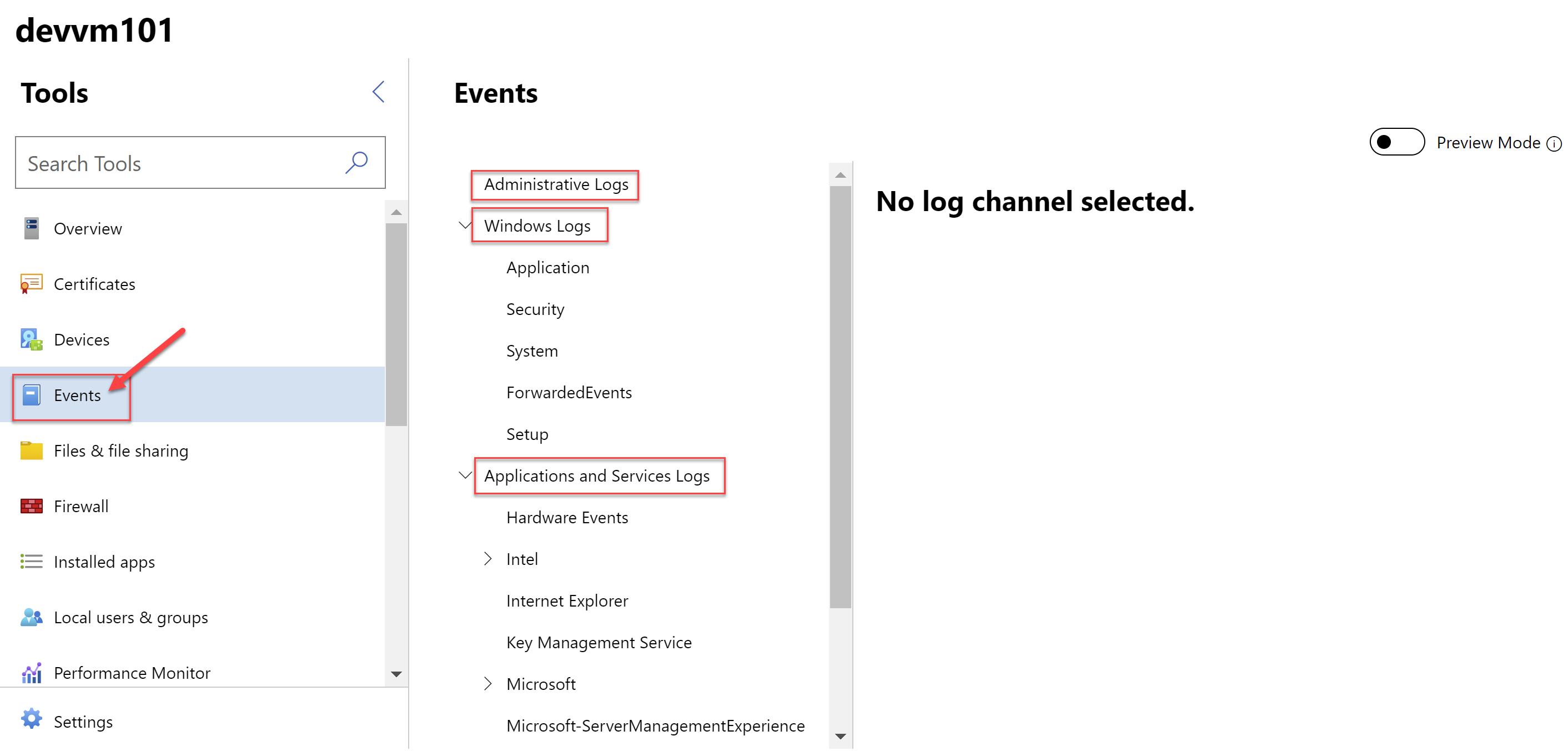 4. Files & file sharing
In the Files and file sharing you can manage the files on the VM. With Files, you can browse to the files, rename these, create new folders, delete files, move these, upload files, etc. With file shares, you can view different file shares, create new shares, edit the settings of the shares, grant permissions, enable SMB encryption, etc.

5. Firewall
The firewall tool lets you manage the firewall on the VM. It lets you view the firewall status for the Domain, Private and Public areas. It also lets you view the inbound and outbound rules. You can also create new rules for the incoming and outgoing traffic here.

6. Installed apps
In the installed apps, you can view all the installed apps. You can also remove any app directly from here as well.
7. Local users & groups
The tool for local users and groups you can manage all users and groups. For users, you can view current users, manage their memberships and create new local users. Under groups, you can view groups, add users to the existing groups, create new groups, delete existing groups, etc.

8. Performance Monitor
In performance monitor, you need to create a workspace to view the performance counters.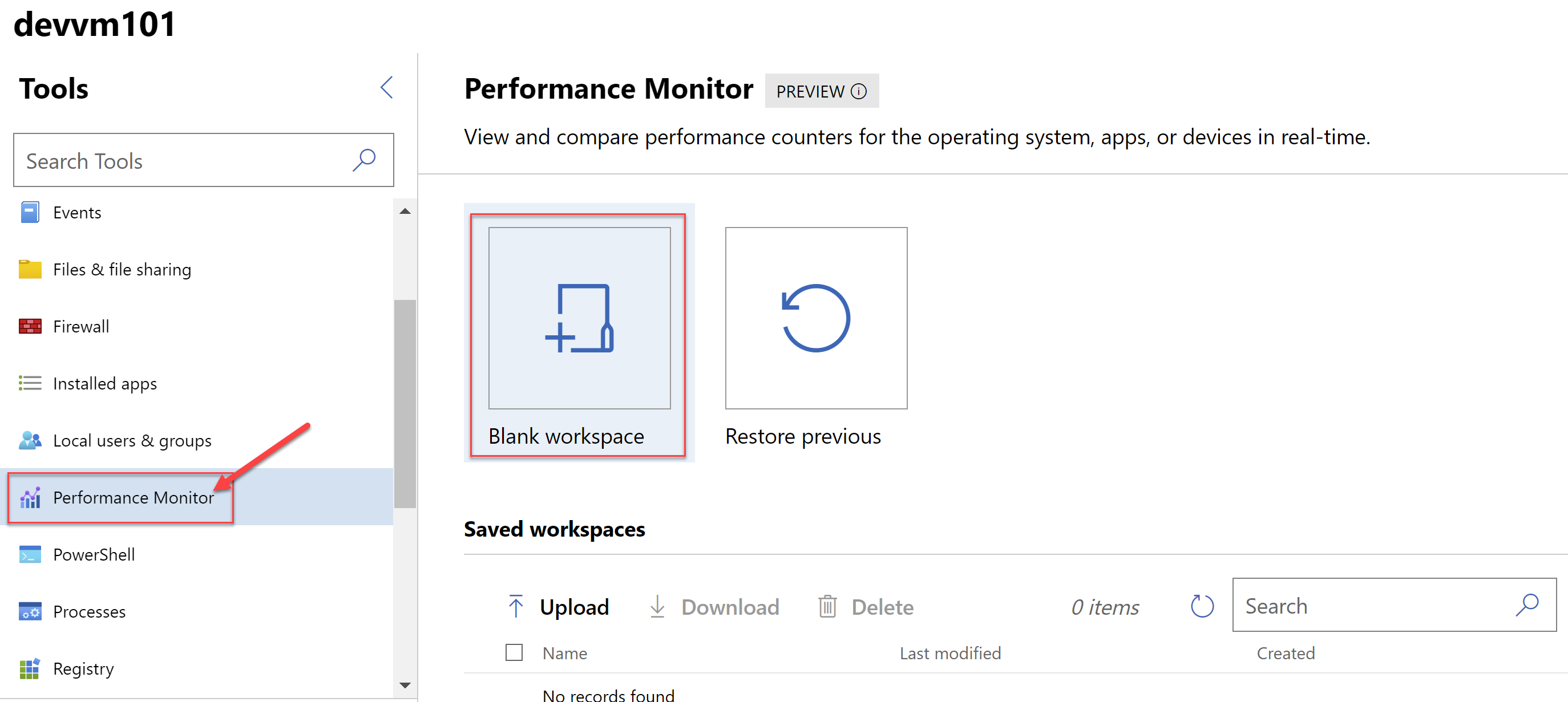 You can view all the counters that you can locally on the laptop. You can save the settings once you have set these up for easy viewing next time.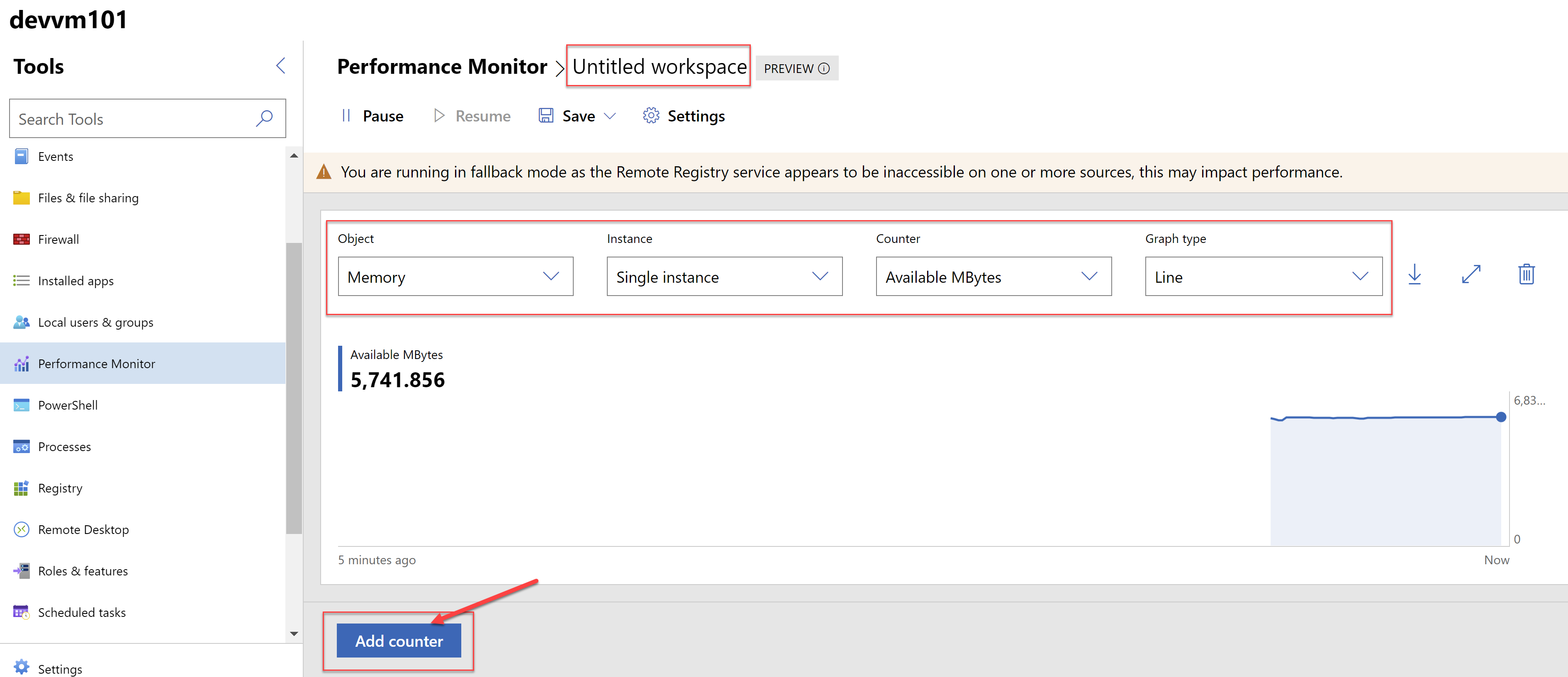 9. PowerShell
The PowerShell tool lets you connect to a PowerShell session as if you are logged into the VM. You can run all the PowerShell commands as if you are inside the VM.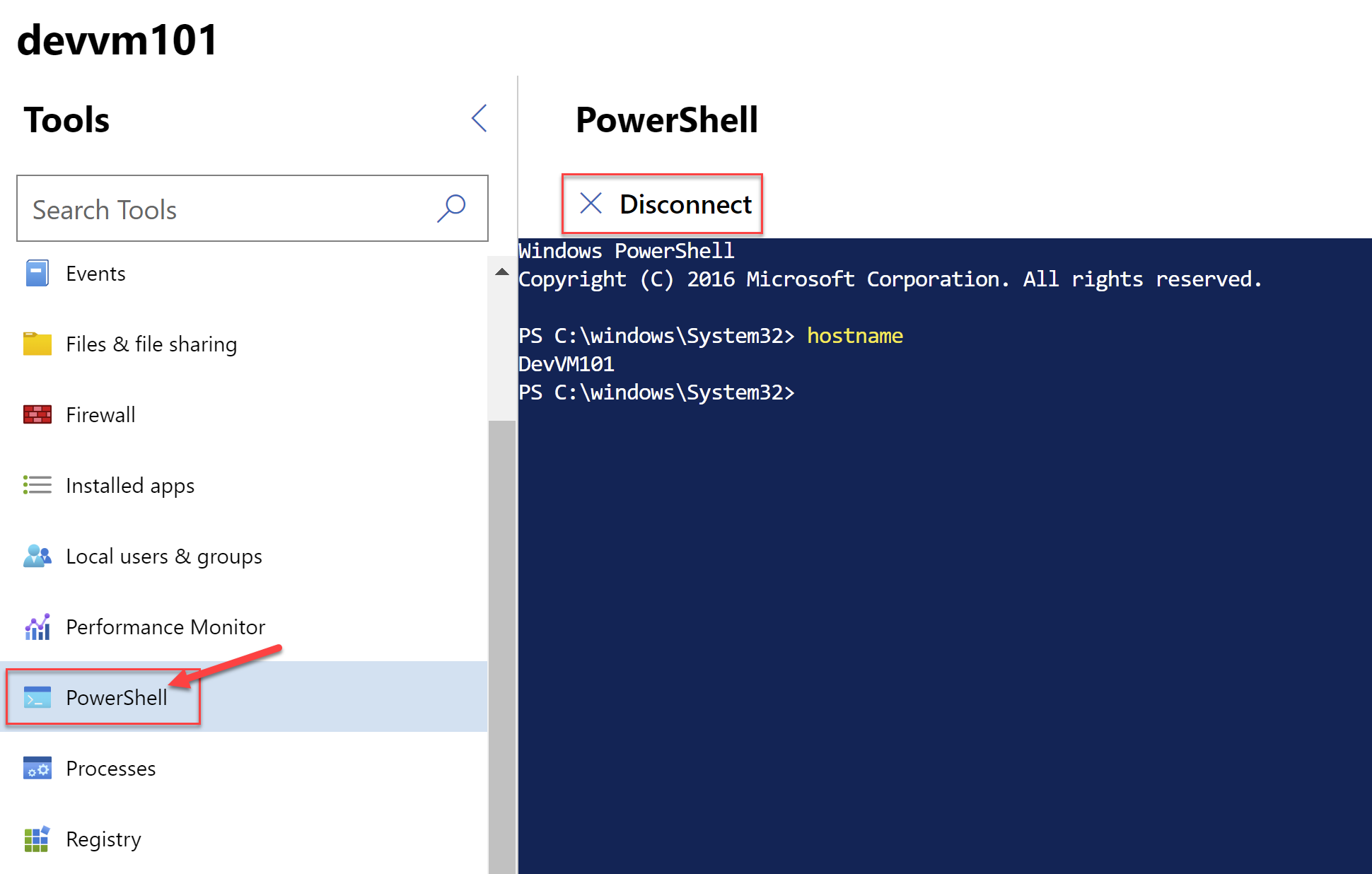 In the next post, we will continue looking at more tools within Windows Admin Center.